Chasing the Light – Grand Canyon is a hardcover small-scale coffee table book about Grand Canyon National Park by photographer Adam Schallau. This book represents his first 5-years of exploring and photographing one of the Seven Natural Wonders of the World.
Adam's photographs of the Grand Canyon represent the canyon at its best. He has strived to capture the canyon in a wide-range of light and weather conditions including sunrises, sunsets, the summer monsoon, and during the tranquility of winter.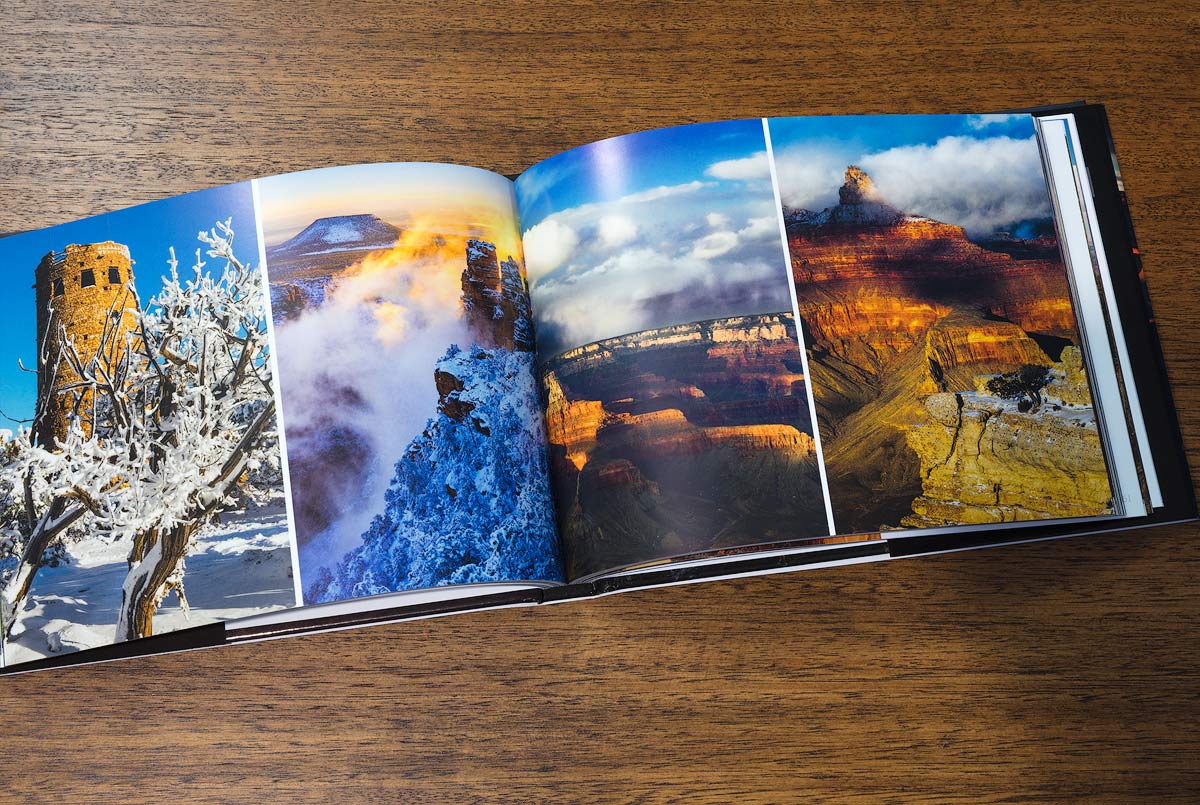 Follow Adam on a visual journey through a land sculpted by a river and time. Many popular viewpoints and lesser known vistas are covered in the book, from the Watchtower at Desert View on the South Rim to the highest point in the park at Point Imperial on the North Rim. See snow on the canyon's rim and in the ponderosa pines, and the canyon filled to the top with clouds trapped by a temperature inversion. Stare up at the edge from deep within the abyss at Phantom Ranch almost 1-mile below the rim, or stand on the edge of the tallest drop in the canyon at Toroweap where it's a 3,000 foot drop to the Colorado River. No one shows the canyon in all it's glory like Adam Schallau
This is a fine art photography book featuring 190 of Adam Schallau's most stunning photographs of Grand Canyon National Park. It is a 192 page, 5.5×8.5″ hardcover book with a dust jacket. It makes a great gift for yourself, a friend, loved one, or anyone that has a passion for the iconic American landscape of the Grand Canyon.
Shipping and Handling

Your order is shipped via the US Postal Service Flat Rate shipping and the cost of shipping is included in the price. Contact us directly before placing your order if you require expedited shipping. Please allow 10 to 15 days for delivery. Shipping is only available in the USA.
Get a Signed Book!
When you buy Chasing the Light – Grand Canyon direct from us, Adam will sign the book and happily add a personalized message should you so desire.


Free shipping on all US orders!