What's In My Camera Bag?
I've used many cameras over the years beginning with a Sears-branded SLR manual focus film camera. I eventually moved up to a Canon AE-1 followed by their EOS film bodies including the Elan II and the EOS-1. I transitioned to DSLR bodies in 2004 with the original digital Canon Rebel with a whopping 6-megapixels. Over the years I have owned nearly every version of the Canon 5D series of cameras. I dabbled with the Nikon D800e and the "Holy Trinity" of lenses before transitioning to mirrorless cameras.
Nowadays I'm using the medium format Fujifilm GFX 50R. The GFX 50R is what is known as a "mirrorless" camera because it does not have the mirror or pentaprism system of a DSLR camera. Mirrorless cameras tend to be smaller and lighter, and they have the added advantage of having an electronic viewfinder allowing me to preview the exposure before the photograph is made.
---
Cameras & Lenses
In the summer of 2019 I purchased a Fujifilm GFX 50R medium format camera body along with a few lenses. I spent much of the next year comparing the GFX 50R to my Sony and Canon mirrorless cameras, including the new Canon R5 and RF lenses, before coming to the conclusion that the Fuji GFX system is the best system for my style of shooting and how I use the photographs that I make.
I was immediately captivated by the amazing level of detail the medium format sensor is capable of capturing, but also by the gorgeous colors and smooth tones. I find that for my landscape photography I prefer the slightly more "boxy" 4:3 aspect ratio of the GFX compared to the "skinnier" look of the 3:2 aspect in 35mm full-frame cameras. The Fujifilm cameras are easy to use, they are fun to use, and most importantly they don't get in the way when I'm making a photo.

My Fujifilm GFX Medium Format Cameras & Lenses
---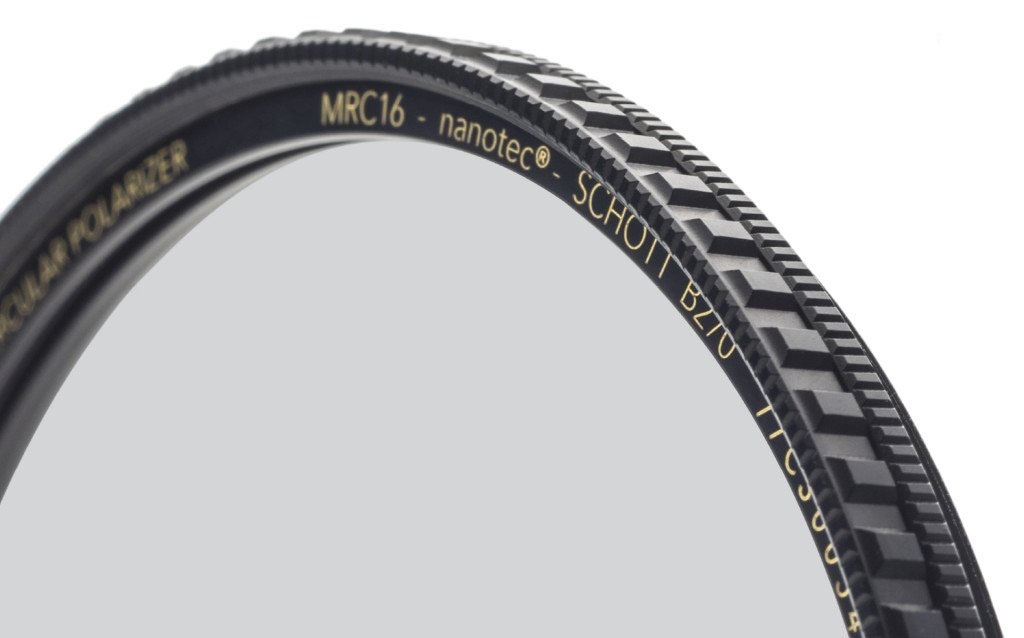 Filters
Since 2017 I have been using circular polarizer filters and clear UV filters made by Breakthrough Photography. This was after years of frustration with Hoya's top of the line CPLs falling apart several times, and the B+W filters seizing-up and refusing to turn. The Breakthrough Photography X4 series of filters are the sharpest and most color neutral filters I have used and I have never had any issues with them.
My filter kit consists of the X4 UV, X4 Circular Polarizer, and the X4 Dark 3-Stop Circular Polarizer filters. You can read more about my experiences in using these filters in my Review of the Breakthrough Photography X4 and X4 Dark Circular Polarizers.

---
Tripod & Ballhead
The internet is full of information and opinions about tripods, and it's difficult to weed through all of it, but I will say this, the old adage of "buy once, cry once" holds true when purchasing a tripod and head. You can save a lot of money and frustration by getting yourself a good tripod and head early in your photography journey, and thus save all the money you would have spent upgrading tripods every few years only to end up with the good stuff in the end.
For this reason, I recommend the Really Right Stuff (RRS) tripods, ballheads, and accessories. No one, in my opinion, does it better than RRS. Their designs are excellent, the equipment is very well made, and their customer service is top-notch. Period.
I am a brand ambassador for Really Right Stuff. They listen to what their photographers have to say when we provide feedback about the products and share what we like and what we think could be improved. I won't represent a brand unless I believe in their products and use them myself.

My Tripods, Ballheads, and other support systems
---
Camera Backpacks
I've used lots of different camera packs over the years, and I'm now using packs made by Shimoda. What makes Shimoda's packs so unique? First, most of their packs open from the side that faces your back. A back-side opening pack is essential because it means that you are never setting your straps down in the snow or mud to open the pack. Second, their Core Unit system of storage system rocks! Third, their packs are very light-weight compared to other photo backpacks in the market today and have a fantastic harness. Weight matters, especially when you are hiking with the pack all day, and their harness & strap system is the most comfortable that I have used.
My current pack is the Shimoda Action X50 with a Large DSLR Core Unit Version 2. This pack allows me to comfortably carry my Fujifilm GFX 50R with four lenses, although I'm often only taking three lenses. The pack has an expandable roll-top that enables you to customize the pack's volume by adding up to 7-liters of internal space so the bag can be adjusted to your gear needs while maintaining a tight and compact fit. In addition to my camera and lenses, I'm also carrying my ten essentials, including the following:
Navigation: compass and maps
Headlamp: with extra batteries
Sun protection: sunglasses, hat, and a silk-weight sun hoodie
First Aid Kit: wound care, medications, foot care
Knife or multitool
Safety: Personal Locator Beacon (PLB) and a small survival kit
Shelter: a light emergency bivy
Food: Snack bars
Water: typically in a hydration bladder
Clothing: Mid-weight puffy jacket, and rain jacket